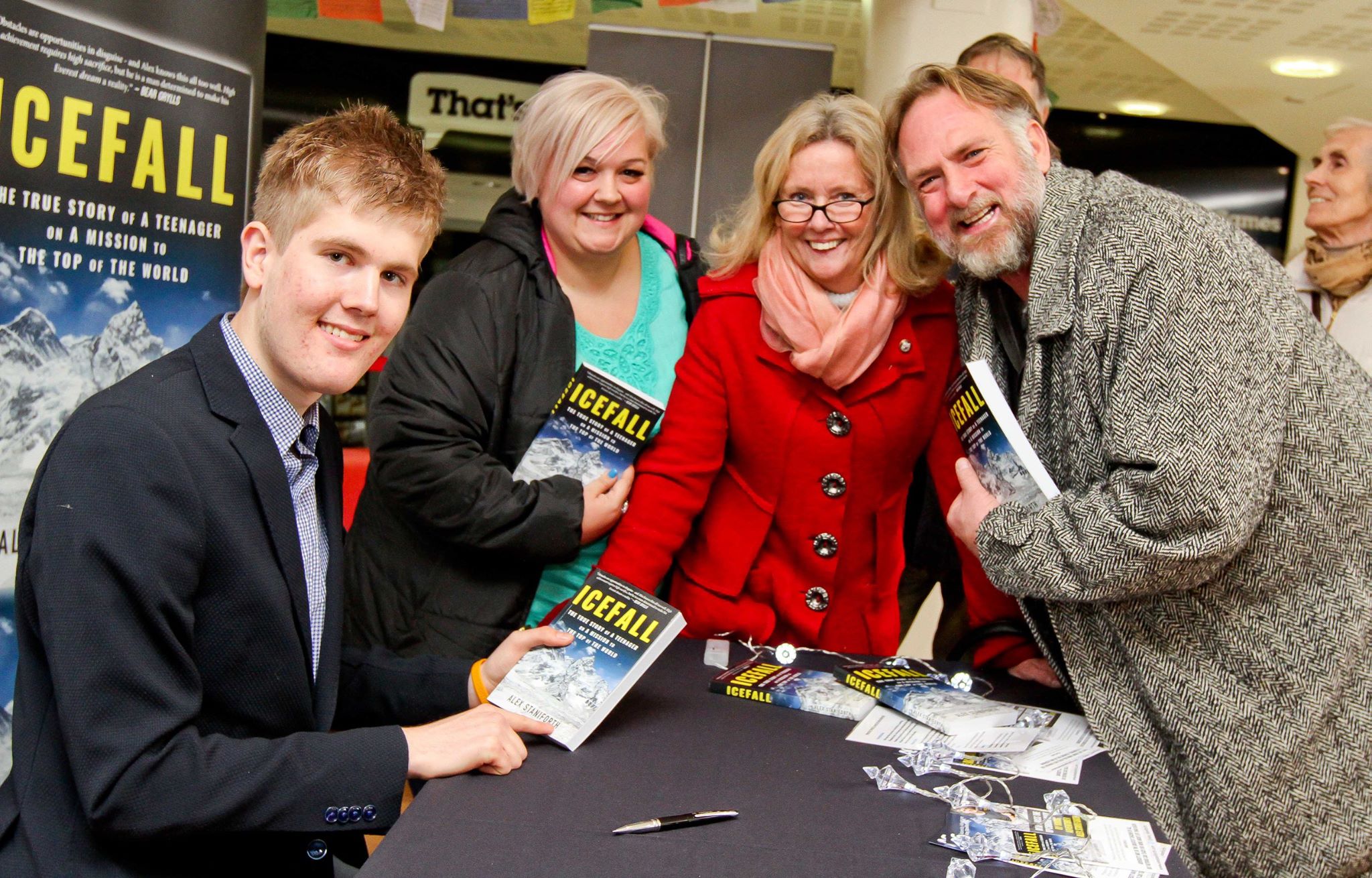 Alex Staniforth, the 20-year-old endurance adventurer appeared at The Grosvenor Shopping centre for the signing of his first ever book 'Icefall'. 
The Chester-born adventurer and charity fundraiser was promoting Icefall at the Grosvenor Shopping Centre, giving fans the chance to purchase a signed copy of the compelling and absorbing autobiography of a teenager on a mission to the top of the world.
In 2015, Alex was caught up in a devastating avalanche on Mount Everest, narrowly cheating death during his second expedition to reach the summit. Described by intrepid explorer Bear Grylls as 'a man determined to make his Everest dream a reality', Alex recognises adversity is his greatest teacher. Alex is now an inspirational speaker and 'moves' audiences of all ages by helping others build resilience and overcome their own personal challenges.
To date Alex has raised over £34,000 for charity, climbed Mont Blanc and attempted a world record attempt on a 7,000m Himalayan peak. He is an ambassador for four organisations; including the Westgrove Group and Chester Business Club. Alex wants the world to know his unique story and understand how no obstacle is too high to overcome.
For more details visit www.alexstaniforth.com or Twitter: @alex_staniforth