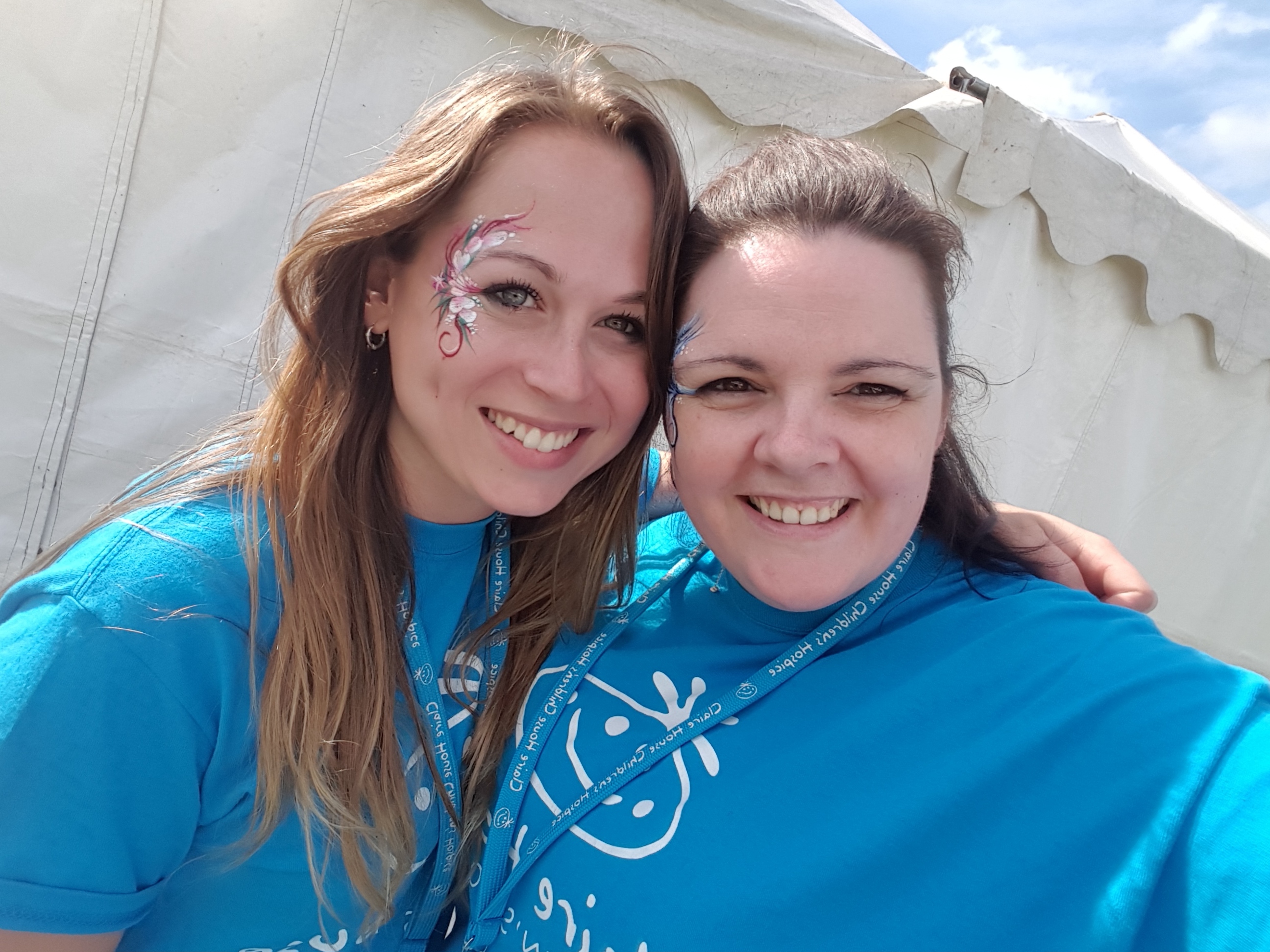 What is your role?
I am a play specialist for Claire House Children's Hospice! The job itself has many benefits for the children including enhancing developmental goals, using play as preparation/distraction for hospital procedures and to help children cope with their feelings. Another huge part of my role is working with the siblings' and families too!
What is a typical day for you at Claire House?
Every day in Claire House is very varied! The day mainly consist of providing themed activities for the child and adapting them to meet each child's individual needs. All play specialists work alongside each child's one to one carer to support them in providing play oppurtunities. Types of play we use are sensory and tactile stories, individualized adapted arts and crafts, messy play, Makaton singing, light room activities, baking and fun trips out!
What is your favorite part of the job?
I love making memories with the child and their family. All the fun activities we provide not only has an impact on the child themselves but also the siblings and the parents too. The messier the activity the better and it always has to have plenty of glitter!
How does your job benefit the children that come to Claire House?
The child/young person will see a lot of different professionals throughout their week, the majority of these people will be conducting medical procedures which isn't much fun for the child. The play specialist should be the 'fun person' who sees them solely for play. This gives the child the opportunity to relax and the child will then trust us to help give them a voice when needed.
What is your favourite Claire House memory?
I have many, but one that stands out is a party we had for a child who was at Claire House for end of life care. His favourite character came to visit and we had party food and games. The parents and siblings were all part of the fun too and it was a day the family will never forget. This party made happy memories to last a life time and I am very proud to have been a part of it.
How did you get here?
This is my first full-time play specialist job after qualifying. Previously I studied at a north west children's hospital for one day a week while completing my Healthcare Play Specialism Foundation Degree.
Give us a fun fact about yourself and Claire House!
I once had to stop for petrol while dressed as 'cat in the hat' on one of our many dress-up days!